Welcome to


Your Local Chico Nissan
At Chico Nissan our goal is to help every customer find their dream vehicle and drive away happy. As one of the premier Chico dealerships, we have an extensive pre-owned selection as well as new arrivals coming in from popular brands like Rogue or Titan. Whether you are looking for used cars in Chico, CA or coming up from the Bay Area to save on markups, we have what you're looking for.
When shopping in Chico for used car dealerships you'll find that Chico Nissan is not limited by brand. Better yet, we stand behind every car we sell, that's why we back up every new car and select used vehicles with a lifetime powertrain warranty.
Our Nissan Service Advantage guarantees the best, high quality car service in town, from Express Services for any make or model, to Concierge Pickup and Delivery. Get ready for the easiest car service trip ever.
Chico Nissan is a local family-owned car dealer that has been here since the early 60s. We are proud that our legacy continues to make us one of the best Chico car dealerships. We provide services for the Chico community, as well as the surrounding areas from Yuba City to Redding.
When you're not sure what you want, we are here to help you decide. Want an SUV? The Kicks, Rogue, and Pathfinder are all great options. The Altima and Sentra are great sedans that give you just the right amount of seats and trunk space. When you're hunting for your next truck, the Nissan Frontier, Titan, or Titan XD makes an excellent choice.
Our online inventory makes it easy to browse the makes and models available, for new and used vehicles. Compare makes and models to narrow down what's most important to you. Our team will work with you until you've found what works best, not only for your budget but also personal preferences. Get the car of your dreams with all the right features, in the right color - there are even options with an optional third row seat!
Chico Nissan is your local Kelley Blue Book buying center. The old days of listing your car on Craigslist are gone, fill out a simple form and get an instant cash offer straight from Kelly Blue Book. Come into the dealership within 7 days for a pro inspection, walk out with a check in hand, or put the cash towards a trade in. There is never any obligation to buy and there is no purchase necessary.
Nissan


Certified Pre-Owned

At Chico Nissan, we know that quality means everything and our Certified Pre-Owned vehicles are second to none in terms of both value and safety for you on the road ahead. Only Nissans that meet our high standards qualify for Certified Pre-Owned status. These vehicles come with excellent benefits, including a comprehensive inspection, clear title with warranty coverage, and roadside assistance.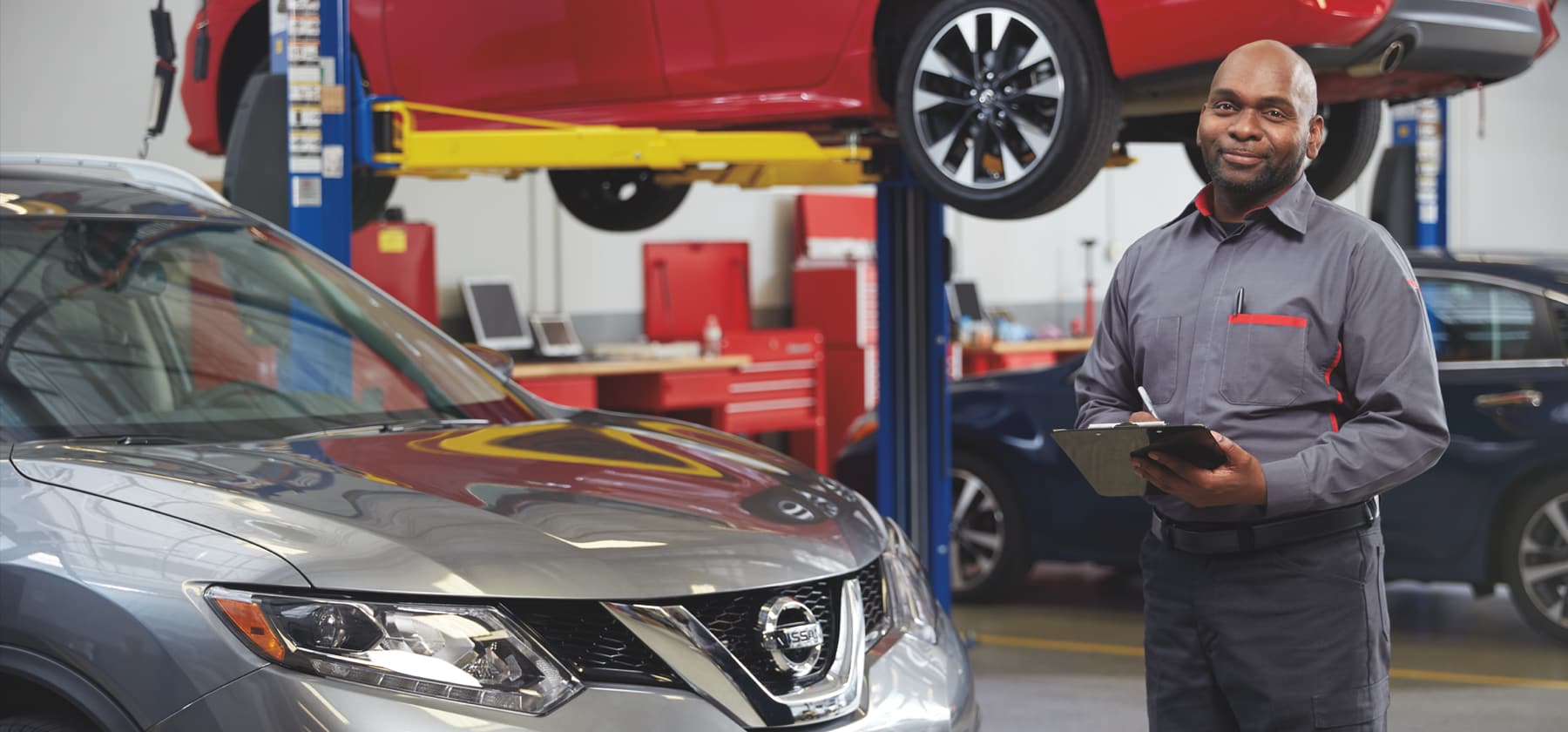 Chico Nissan


Services All Makes

Whether you need a quick fix or routine maintenance, the team at Chico Nissan is always ready to help you with any of your auto repair needs. Servicing any make and model, each vehicle is treated the same. You can rely on the Chico Nissan Service Advantage and rest assured that you are getting the best service in Chico, CA.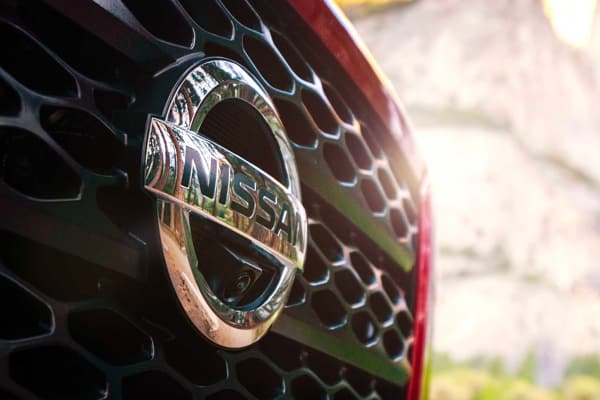 Get Approved
We'll help you find the perfect car, no matter what your budget is. Apply now for financing and get rolling with a new or pre-owned ride today!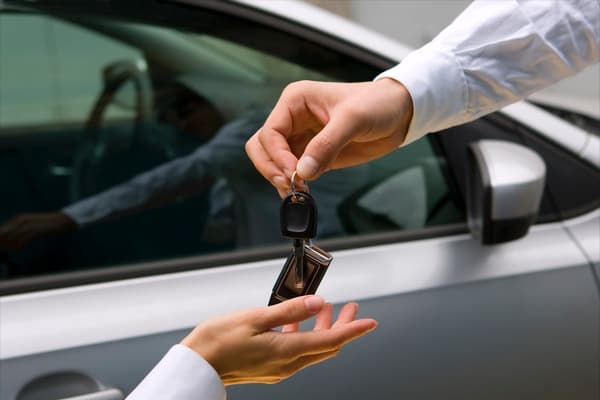 Sell Your Car
Whether you're interested in a trade-in value, or selling your car for cash at Kelly Blue Book value, our quick online appraisal gets you an instant estimate.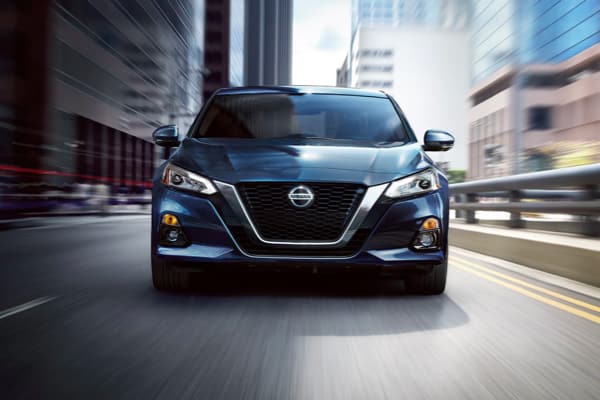 Offers
Discover offers that can save you money on your next Nissan vehicle. Find the perfect car for you and schedule a test drive today!
Our Recent

Reviews

Great customer service and very friendly prompt shuttle drivers. Ben helped with my warranty questions to help me save money

Dominick was an excellent sales representative. Cameron in finance did a superb job. The whole Chico Hyundai team is awesome! I would recommend them to everyone. I love my 2023 Hyundai Kona N LINE AWD. It has very good power, is fully loaded, stylish, and is just plain fun to drive. If you want a quality vehicle, at a great price, with great service, shop at Chico Hyundai, today. You'll be glad you did!

Staff /technicians are professional and service was timely. The waiting lounge is a mobile at the moment for renovations but contains amenities such as restrooms and Wi-Fi.

The staff at Chico Nissan are outstanding! From my initial call to find the new Proto Spec Z until I picked it up today, Sean and the entire staff have been so professional. They have communicated with me through the entire process and made things so easy. Thanks guys for everything! I'll be referring many Z enthusiasts your way! Long live the Z!

We've been buying and servicing our vehicles at Chico Hyundai for over 20 years. Service department always provides great customer service! Shuttle service was helpful.

Friendly caring staff that's wants to help people get into newer vehicles of their choice

I started taking my car to this dealership to get serviced .. they are very professional, get me in and out quickly and answer all questions I may have.

I was very happy with my recent experience with the Nissan service dept. I dealt with Ken Baker and he couldn't have been more courteous, helpful and pleasant. I will definitely always come back to Chico Nissan.

Friendly, thoughtful and considerate upon checkin. Even asked if wanted the vehicle washed! They have made the wait time very pleasant. Highly recommend Chico Nissan!

Frank is always very helpful and explains everything. Reasomable pricing and then never try to have me do anything that is not needed. They go above and beyond

The experience I had at Chico Nissan was by far the best I've had in over 50 years of buying cars. Friendly, knowledgeable, helpful and easy to communicate with. Just loved those guys!

I've been a customer for years. I'm on my 3rd Hyundai and wouldn't buy from any other dealer. I go there for routine maintenance too. Everyone there is friendly, knowledgeable and helpful, I always feel like I got the best service in the area, whether it's buying a car or just getting an oil change. Highly recommend!

Sales are quick and work hard to get you the best deal. Their service department is amazing. Friendly and always go above and beyond for customers.

This place went above and beyond trying to find out why my ac decided to quit working on my way to a doctor's appointment. It was about 4 hours one way and triple digits. Of course, my car chose to work fine. I feel better it worked fine and not a large repair.

Everyone was great , Ramiro was very helpful, in and out quickly, will be back for more services . Service department has always been great and helpful

Johnny and the rest of eve staff are above and beyond attentive. After looking for a month, I called and Johnny answered in Sales… at the end of our 5 minute conversation he had located the exact frontier I wanted. I live 489 miles away. Plenty of other Nissan dealers between my house and Chico Nissan. Will not consider any other Nissan dealer in California. The best in the biz!

Amazing service! Always nice and friendly. They make you feel welcomed and comfortable. My son loves when we go and get the car serviced. The final report is also easy to read and I like how they explain the car inspection.

I know things are tight with small car and fuel saver car demands. But Jesse was great. Buy time we stopped at Chico Nissan I knew what I wanted but I knew getting it might take some time. He listened to what we wanted, sure we discussed other options, but in the end we got or name down on a wait list expecting to wait. Fortunately the stars aligned and we didn't have to wait long. Jesse contacted us as soon as they knew they had an available vehicle coming in and we where able to get most everything set up and ready before the car was even on the lot. Ps only 4 star for quality of work becuase well, we haven't used then for any work or repairs

Had to replace my driving belts and Ben showed excellent customer service and was very personable and friendly. Also, our customer pick up driver (Connor*) was awesome! Will definitely go back for future maintenance.

This was by far the best car buying experience we have ever had! Due to extenuating circumstances we did not have the luxury of coming to the dealership, perusing and test driving cars. From the very call Alvey was professional, friendly and above all LISTENED to what we wanted and were looking for. This exemplary sales rep took the time to video each vehicle and pointed out all of the features we had asked for. Alvey responded to all of our texts quickly and not once did we feel we were bothering him. We did get to the dealership and took a quick test drive. Followed by many more text questions which he answered. Decided to purchase the the car and did 90% of paperwork by text. When we went to pick up the vehicle we had very little time. Tony met us with a friendly smile and handled remainder of paperwork. Alvey and Tony are a great team! We did not feel as we had been passed off or ignored. Alvey had imparted all pertinent information to Tony, to make closing the deal a breeze! We were in and out within our time constraints! Hats off to Alvey, Tony and Chico Nissan! Could it get any better? Yes! Alvey is a man of his word. He assured us we could call with any question regarding any features or questions we hadn't thought of before. We had other questions and Alvey responded to our texts! Stellar customer service.

Our experience at Chico Nissan was amazing, unlike any other car buying experience! Alvey went above and beyond what I could have expected from any sales rep. He listened to what we were looking for and provided great details and information. Due to extenuating circumstances we did not have the luxury of perusing and test driving several vehicles. He was patient, kind and professional. Alvey took videos of the cars we were interested in and sent them to us. Alvey responded to my texts in record time and answered all our questions. When we came in to actually purchase the vehicle, Tony greeted us and had all the information to get us in and out of the dealership in record time! Hats off to Alvey & Tony! Never has car buying been a pleasure. I will definitely be referring friends and family to Chico Nissan.

I had a fantastic experience a Chico Nissan. Ben gave me advice on when to replace me tires and talked about the advantages of different car models. After a tire rotation, inspection, and a car wash, I was on my way with peace of mind. Friendly, fine, and fun service!

Fabulous people who enjoy helping you solve issues. They are fair and very competent!!!! I am blessed to have them help me with my Pathfinder.

Great service team. Strong communication, fair price, and their estimated time to wait or for repairs is pretty accurate. I've been here a few times and the quality of service is consistently good.

I moved here 3 years ago and happy I found Chico Nissian I found them through commercials They actually live up to the promises They explained what they were going to do and what the cost was and at the end of the service they Matched Thanks Chico Nissian