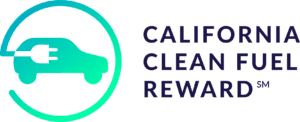 Owning an electric vehicle is more practical than ever before. EV owners get access to the HOV lane, the California Clean Fuel Reward, and more. Automatically receive the California Clean Fuel Reward rebate at the time of purchase, it is available to anyone who buys or leases a new electric vehicle.
Benefits of an EV
With more EV (electric vehicles) on our streets, we'll have a reduction in pollution and smog, which will have significant health benefits. Plug-in Hybrid (PHEV) vehicles have reduced tailpipe emissions while Battery Electric (BEV) vehicles have none at all, the benefits of these vehicles will be even better in denser and environmentally disadvantaged parts of our state.
Electric motors are a time-tested technology with few moving parts, which means an EV's powertrain generally requires little maintenance. These motors are highly efficient and don't require an oil change.
Pulling onto a freeway, passing another vehicle, or taking off from a stoplight is no problem with an electric motor vehicle with plenty of acceleration being delivered the moment you need it. Gain access to carpool lanes, regardless of the number of occupants. California wants more electric vehicles on our roads and as a result, they offer free access to these carpool lanes to some EVs.
As more renewable energy sources become available, total EV emissions will approach zero. In the meantime, even if you charge an EV with electricity generated by fossil fuels it releases fewer greenhouse gasses into the environment.
If all that isn't reason enough to go with an EV, you'd be surprised at how nice it is to drive a vehicle that doesn't go "vroom." Many EV owners find their daily commute to be less stressful.
Charging an EV
Range anxiety, the fear that your electric vehicle won't get you to your destination. This is something that has held many people back from purchasing an EV but it really isn't much of a problem. On average, Americans drive less than 30 miles a day, well within the range of an EV. And the decision of where and when to charge the vehicle—either at home or at a public EV charging station—is getting easier every day.
Charging stations for electric vehicles come in three levels.
Level 1 (120-Volt AC)
All EVs can be charged on a standard household electrical outlet. Charging does take longer, however charging for 8 hours would give a full BEV 46 miles of range, more than the average daily need.
Level 2 (240-Vols AC)
Most common home and public EV charging stations in California. Charging is much faster than level 1 and can fully charge an EV overnight.
Level 3 (DC Fast)
These come in three varieties with restrictions on which vehicles can use them. Although you can add significant range to your EV in minutes rather than hours, DC Fast charging may be an optional extra for your vehicle.


Dealership Info
Mon - Fri

8:30 AM - 7:00 PM




Sat

9:00 AM - 7:00 PM




Sun

10:00 AM - 6:00 PM



Mon - Fri

7:30 AM - 5:30 PM




Sat - Sun

Closed
Mon - Fri

8:00 AM - 5:00 PM




Sat - Sun

Closed
---
Chico Nissan is located at:
575 Manzanita Ave • Chico, CA 95926